Hire Java Developers
Hire Quality Remote Java Developers or Complete Teams in your specific Tech Stack in 2-4 weeks upon availability in our Developer Pool.
Why choose codecombinator
Find Resources
Find scarce Talent in our Global Hubs.
Get Quality
Benefit from our 2-level Matchmaking.
Be Flexible
Scale faster and find substitutes.
Chosen Java references that trust us for years.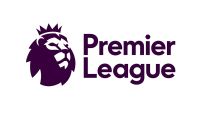 Why should You hire Java Developers with codecombinator
1. Your Inquiry
We help gathering the core needs for your Java Developer.
2. Your Choice
Choose candidates from a list of Selected Pre-qualified Java applicants.
3. Your Match
Have a 30-60 minute Interview with your Java Candidate to make a decision.
Results that speak for themselves
TeachPitch
"This team delivers above and beyond. We have been working with their developers and designers for over 7 years and are highly enjoying their friendly, timely and professional approach to everything that comes our way. They know how to deliver at scale while keeping a keen eye on time and detail. The team has proven to be very open and flexible matching the needs of our clients from all over the world. I highly recommend them!"
Aldo de Pape, CEO, Founder of TeachPitch
OTP Bank
''I would like to reaffirm the long-standing cooperation between Banka OTP Albania and the team around codecombinator. In my role as the bank's Marketing Manager, I have had the pleasure of
sharing the successes of the projects we have implemented together. They successfully implemented the new website and related developments in 2018 and 2019 for the benefit of the bank. During the
pandemic, their team played an important role as a partner and facilitated all website updates
regardless of the day or time. We highly recommend them as a trusted and professional partner for your computer, software and development services.''
Jonila Janku, Marketing Department Manager of OTP Bank
Credins Bank
"I have the pleasure to express my satisfaction for the fruitful collaborations between Credins Bank and the team around codecombinator. We have been working with their developers and designers for a long time now where they have provided website and app development for the bank. Referring
to the above services we recommend the team as a professional supplier for the development of
websites, web portals and mobile applications."
Valbona Guri, Head of Marketing Department of Credins Bank